Merchant Services For Liquor Stores
24/7 Customer Care, Secure Payments & More With Card Connect Commerce
Merchant Services For Liquor Stores
Here's Just A Taste Of What You'll Get At Card Connect Commerce...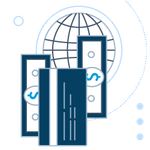 The Ability To Accept Payments Anywhere And Through Any Medium
Whether your customers want to pay with their credit card, debit card or online wallets like Apple Pay®, our payment processing systems allow you to accept nearly any type of payment. You can even take the show on the road through mobile credit card processing. Receiving payment has never been easier!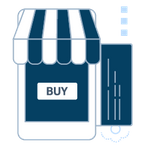 Easily Integrates With Your Current System
At Card Connect Commerce, we understand your business is constantly on the go. Rather than slow down to integrate a new merchant services system, we work with platforms that streamline the process. Using just one pre-configured integration, we can get you through the process in no time at all!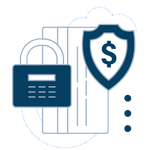 We Take Security Seriously
In order to build your brand, it's vital to build long-term trust with your customers. One of the ways we show our commitment to helping your business grow is by offering complete data-breach protection in every transaction processed. You can rest easy knowing your customer's data is in safe hands.
Full Range Of Merchant Services
Card Connect Commerce is dedicated to helping your business grow through simple, yet effective, merchant portfolio management tools and point of sales systems. When you partner with us, we'll give you the tools you need to be able to optimize your inventory, run promotions, and close out your deposits quicker.
One of the things we offer is technical assistance around the clock. So whether you have questions about your new systems functionality or want to dive deeper into your reporting, we're available every step of the way. We know that an efficient payment processing system is critical for the health of a liquor store, and our team is dedicated to your success.
POS Systems Streamline Your Payment Processing
With over 75 years of combined experience, Card Connect Commerce is dedicated to bringing small businesses immense value with personalized merchant services centered around the unique needs of your business.
While many liquor stores operate in a similar manner, we'll never view your business as a simple "rinse and repeat" process. We take the time to get to know your needs and offer personalized solutions. You'll be hard-pressed to find this level of value with any other merchant services provider.
Here's some of the things Card Connect Commerce brings to the table: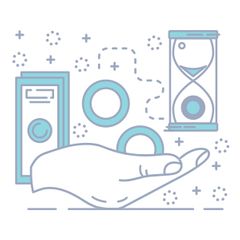 Easy-To-Use Transaction Portal
On top of keeping track of your inventory and setting low stock alerts, you can easily pull detailed reports at the touch of a button. Better yet, you can access your transaction portal no matter where you are, meaning you can stay on top of your business anytime!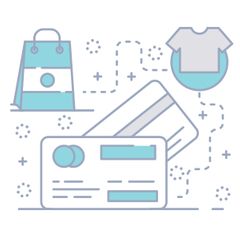 Countertop & Virtual Terminals
Flexibility is a key component of finding the right payments system. With Card Connect Commerce, you can utilize both countertop and virtual terminals to give your customers a wider range of payment options, while not sacrificing a lick of data security.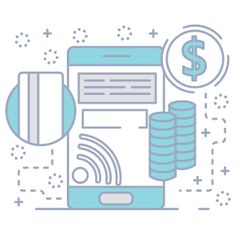 Mobile App & Card Reader
When it comes to convenience, having a mobile app/card reader will allow you to accept payments no matter where you are. Whether you're running an outdoor booth or simply walking around the store, you can meet your customers where they're at.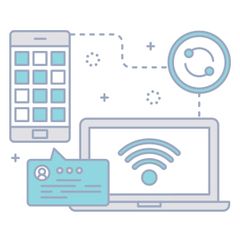 eCommerce Support
Building an online presence is a key component of securing additional revenue. At Card Connect Commerce, we help you create a Hosted Payment Page that is safe, secure, and easy to use.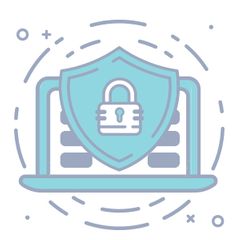 Peace Of Mind
In a day and age where identity theft is rampant, payment data security is a top priority for businesses. Our technology is equipped with advanced point-to-point encryption and tokenization for the maximum level of protection.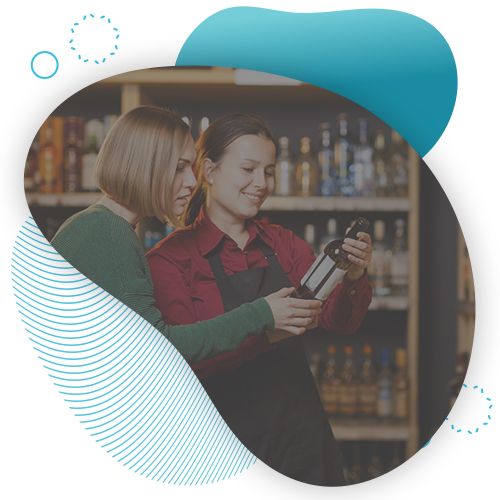 What Sets Card Connect Commerce Apart?
Merchant services companies can seem like a dime a dozen. It can be difficult to find one that actually cares about your business and will work with you to ensure your payment processing goes off without a hitch.
When you work with Card Connect Commerce, we'll provide a level of value that's nearly impossible to match.
Over 75 Years Of Combined Experience — The level of experience we have under our belts have given us the expertise to navigate the difficulties of payment processing and bring you top-tier merchant services.
No Monthly Fees - Ever! — Tired of paying additional fees when you aren't even using your service? With Card Connect Commerce you'll only pay for what you use.
24/7 Customer Support — Card Connect Commerce is dedicated to your success. That's why we offer 24/7 technical support from our team.
Customer Satisfaction Guarantee — Integrity is at the core of everything we do. So you can rest assured we will honor our commitment to helping your business grow.