POS Systems
Card Connect Commerce Is A One-Stop Shop For All Your POS System Needs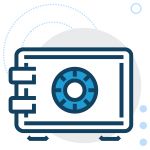 Custom Tailored To Your Needs
At Card Connect Commerce, we know that every small business is different. That's why we provide a point of sale system that can be customized to the unique needs of your business. Processing payments has never been easier.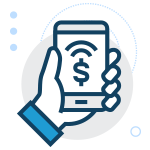 Online & In-Store Transactions
No longer will you have to fuss with multiple systems for both your online and in-person transactions. Our POS covers your payments no matter where they are coming from. Simplifying your life is what we're all about.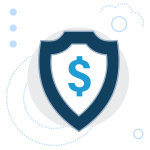 Complete & Total Security
In an age where data security is more important than ever, our point of sale systems ensure that every transaction is handled securely, giving you and your customers confidence that their payment information won't fall into the wrong hands.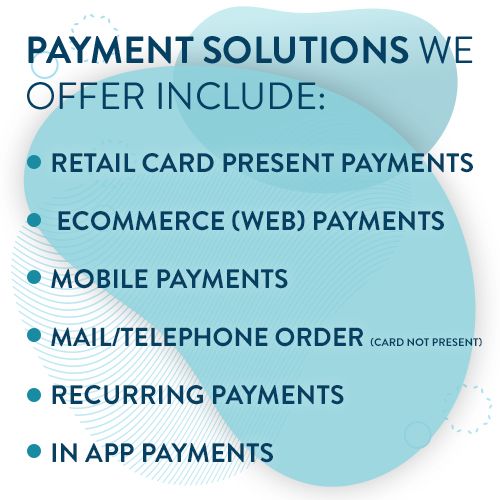 We're pleased to offer one processor to cover all of your payment acceptance needs, online and in-store, here at Card Connect Commerce.
Whether you're accepting payments online, in-store, or both, we offer a wide variety of customizable and secure credit card processing services to meet the needs of your specific industry. As your payment acceptance needs change or expand, our innovative solutions are prepared to accommodate your evolution.
The Importance Of A Reliable POS System
Point of sale systems are absolutely vital for simplifying and improving your business operations. This combination of hardware and software tools ensure that you can accept transactions in a streamlined manner. A POS system is much more than just a combination of cash registers. It's where customer management, sales, and inventory meet up.
While implementing new technology for your business can be intimidating, lacking a reliable point of sale system will inevitably slow down your business. More than that, you will likely be missing critical data that could make a crucial difference in the growth of your business. A good point of sale system will also adapt to your needs as your business grows and changes, not the other way around.
What You Should Be Looking For In A Point of Sales System
Like every product on the market, not all POS systems are created equal. While your own due diligence is key to finding the right system for your needs, here are some of the things you should be looking for in your point of sale system.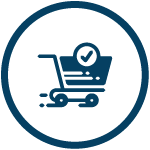 Easy & Fast Checkout
Whether your orders are online or in-person, a quick and efficient checkout process will result in increased efficiency and more sales. You want a point of sale system that's easy for customers to use as well as store employees. Item categories and barcode scanning are really important features to have as well.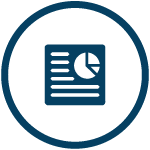 Top-Quality Reporting Tools
A top-tier point of sales system will have easy-to-use reporting tools. A user-friendly dashboard will allow you to monitor sales, refunds, and customer buying habits. You should have easy access to the total retail amount, profit percentages, and gross margin. This should be displayed in an easy to digest format.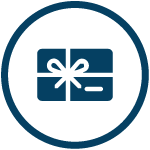 Gift Card Functionality
Gift cards are a great way to build customer loyalty and increase sales. Whether it's a physical or digital gift card, the ability to accept and store gift card information is a vital component of every POS system. You'll be able to design a custom physical or digital gift card that'll help with your branding.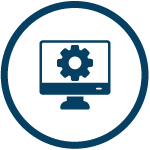 Customer Engagement Tools
Being able to keep up with your customers is vital to keeping a solid base of repeat business. A customer database that allows you to interact with your customers, through email or text messaging, can be a great addition to your marketing strategy. See what options are available to you when choosing a POS system.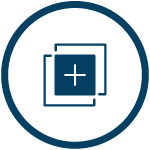 Wide Range of Applications
Another benefit of choosing a top-quality POS system is their ability to interact with third party applications that are designed to meet the needs of specific industries. Do some digging into the functionality of a potential point of sale system before pulling the trigger to see what additional options are available to you.
The Powerful Benefits Of POS Systems With Card Connect Commerce
At Card Connect Commerce, we've partnered with Clover to offer the best POS system for small businesses. Clover's unique platform gives you control over your POS system and the ability to customize it to your unique payment acceptance requirements. Clover fits to your needs — not the other way around.
No Monthly Fees
At Card Connect Commerce, we understand that cutting unnecessary expenses is a vital part of successful business ownership. That's why, unlike many other point of sale systems, we'll never charge you a monthly service fee. You only pay for what you use.
Free Virtual Terminal
Imagine being able to walk around your store, take orders, confirm inventory, and accept payments, all right there on the spot. This makes the consumer experience much easier and ensures you don't miss a sale. Whether you are inside or outside the store, you'll be able to process your payments anywhere!
Free Mobile App & Mobile Card Reader
Taking payments is as easy as connecting your card reader to your mobile device and opening up the application. You can take all payment types on the road as long as you have a wifi or cellular connection. It's that easy!
Deferred Payments On All New Hardware Purchases
Do you need a bit of extra cash as you get a new business set up? No problem! When you work with Card Connect Commerce, we allow you to defer payments for up to 90 days on new hardware purchases. Connect with us to learn more.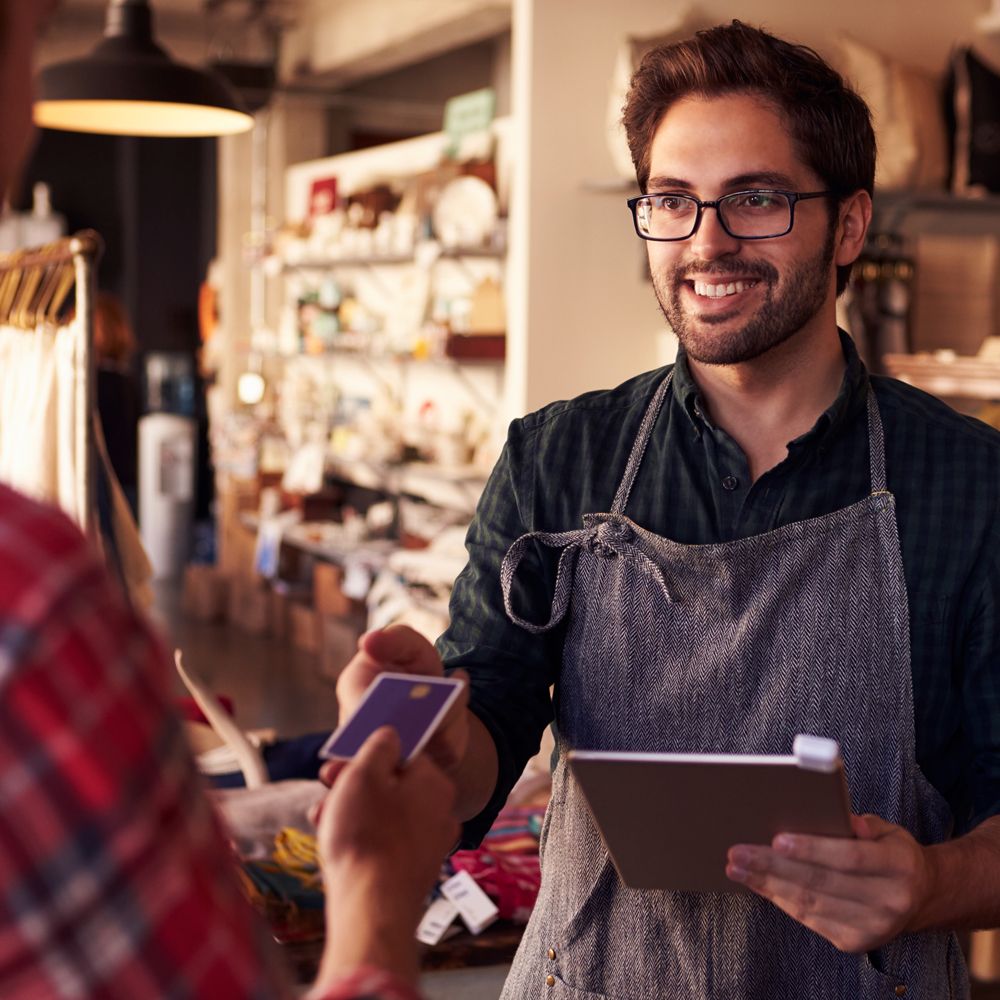 Additional Applications For Your POS System
A truly robust POS platform allows you to customize your system based on the unique needs of your industry and specific business. Here are just some of the apps available in the Clover App Market:
Online Ordering Platform
Delivery Service Platform
Customer Facing Ordering Kiosk App
Customer Engagement Apps
Building Ecommerce Presence Apps
Payroll Tax Expense Savings Apps
Workers Comp Savings Apps
Business Capital Apps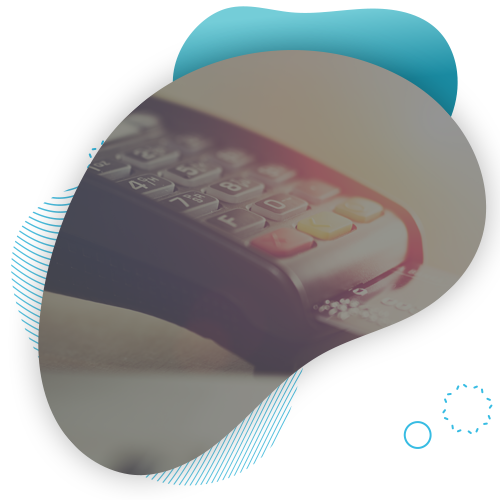 What Makes Card Connect Commerce Different
Whether it's merchant services or payment processing, we bring a little extra to the table to ensure our customers are well taken care of.
75 Years Of Industry Experience — Extensive industry knowledge to equip you for success.
Safe & Secure — Rest assured that your customers' valuable data is securely stored with our point-to-point encryption tokenization.
24/7 Support — We know that issues can arise at any time, so we're available for you around the clock
Comprehensive Merchant Services — We ensure everything from reporting to transaction management goes smoothly
POS Systems For Restaurants
Card Connect Commerce offers a flexible platform that allows you to take credit card orders at the table side with Clover Flex. It also features great inventory tracking and reporting software. On top of that, you're able to access the management dashboard from anywhere.
POS Systems For Retail
Clover brings your retail point of sale's experience to the next level. On top of its well-designed and functional hardware, you have an easy checkout that allows for on screen signatures. There's also a great app marketplace for additional functionality. Best of all, most deposits arrive in your bank account in just one day!
POS Systems For Auto Repair
Card Connect Commerce is proud to partner with auto repair shops and provide quality merchant account services to enable them to better help their customers. Clover POS systems accept all types of payments, including NGC payments like Apple Pay®, Google Pay®, and Samsung Pay.®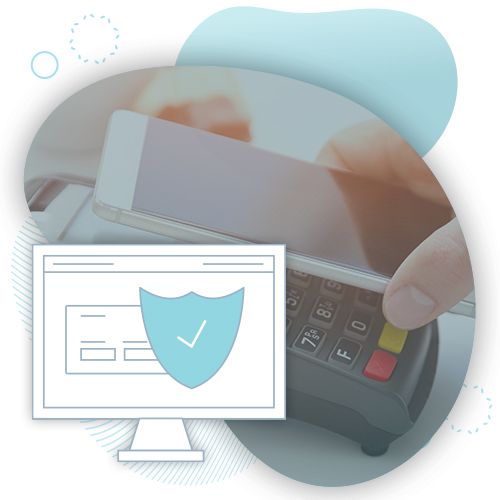 We're Here For You.
Our team here at Card Connect Commerce will help you integrate the best payment processing options for your business. In order to ensure ease of use, we offer 24/7 team support and product information. We also guarantee payment security and solutions that protect every transaction. Just as your customers are your top priority, helping your business run efficiently and securely is our number one goal. We're here to help you throughout every step of the process, so please feel free to reach out with any questions or concerns you may have.
To learn more about the POS systems we offer and what will work best for your business, contact Card Connect Commerce today!