Contactless Payments
The Best Payment Solutions For Your Business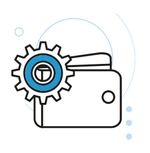 Easily Accept Contactless Payments
With Card Connect Commerce's advanced integration capabilities, your business will be able to accept contactless payments quickly and efficiently in no time.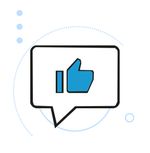 Provide Top-Tier Payment Security
Our Point-To-Point Encryption system provides extreme security for both you and your customers when contactless payment methods are used in a transaction.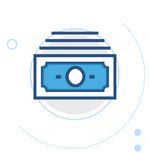 Undeniable Customer Service
Card Connect Commerce enables you to provide exceptional customer service as you can ensure your customers' quick, convenient, and safe transactions.
How Do Contactless Payments Work?
There are two main forms of contactless payments. First is the use of radio frequency identification through chipped payment cards. When the card is held near the point-of-sale system, the card information is encrypted and transmitted through the system without requiring a PIN code or signature. While most cards have contactless capabilities at this time, not all POS systems do. This leaves your business with the decision if you should provide your customers with this advanced form of payment. Contact Card Connect Commerce today to get started!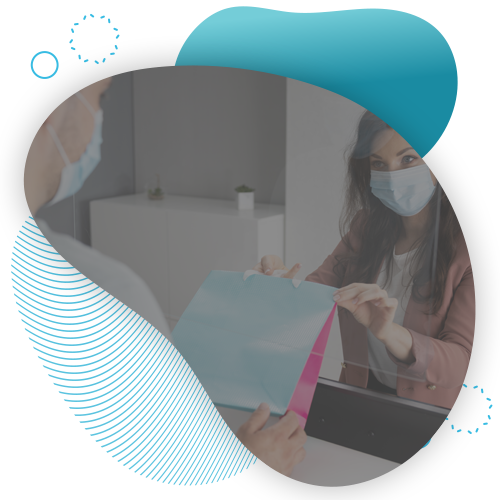 The Increased Need To Offer Contactless Payments
COVID-19 has changed the way that many people purchase their goods and services as well as how businesses can provide them. This is why it is so important that your business is equipped with a point-of-sale system that has contactless capabilities. Providing your customers with a convenient and safe way to pay for your goods or services can completely change the game in these trying times.
Beyond a POS system, you need a payment processor that can handle whatever life throws at it. At Card Connect Commerce, we bring you over 75 years of combined industry experience and complete payment processing services to help your business continue to prosper. Contact our team of experts today for more information!
Additional Contactless Payment Options
In addition to payment cards, contactless payments can also be used when card information is added into a digital wallet application on a smartphone or smartwatch. Once the consumer authenticates the application, the device can be held near the POS system much like the payment card, and transmits the needed payment information through near-field communication to complete the transaction. Below are some of the most commonly used and accepted digital wallet applications.
Google Pay
The Google Pay app allows you to send and receive money from other users as well as pay for goods and services through a smartphone via NFC technology at brick-and-mortar locations.
Apple Pay
Another common option is the Apple Pay app, which allows users to store their card information digitally to pay for goods and services in-store using an iPhone or iWatch with NFC technology.
Samsung Pay
While not quite as common as Google Pay or Apple Pay, Samsung Pay allows Samsung users to pay for goods and services at brick-and-mortar stores using a smartphone with NFC technology.
Going Above And Beyond Payment Processing
At Card Connect Commerce, we're not just a payment processor, we offer complete merchant services that are tailored to your specific business needs. From the perfect point-of-sale system to advanced payment processing and enhanced security, Card Connect Commerce is here to help your business grow.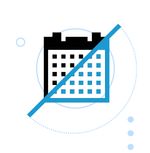 No Monthly Fees
When you choose Card Connect Commerce, you don't have to worry about any monthly or additional fees. All you have to pay for is exactly what you use.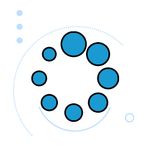 Deferred Payments
We understand that money may be tight right now, which is why we offer deferred payments on all hardware so that you can provide the best for your customers.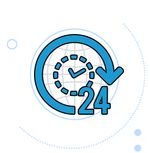 24/7 Customer Support
Our top-tier customer support team is here whenever you need us. No matter what you are dealing with, our team will walk you through it step-by-step.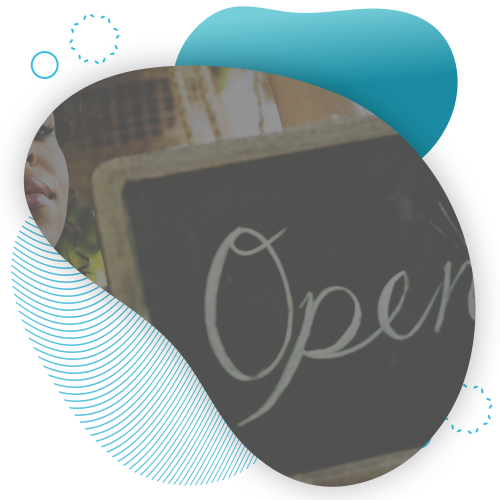 Our Innovative Payment Solutions
In these times, it is vital that your business pivots to meet the needs of your customers. Having the ability to accept contactless payments offers the safest and an extremely secure form of payment for your customers as well as your employees. Whether you need a POS system with RFID and NFC capabilities or advanced tracking applications for employees and inventory, Card Connect Commerce is here to assist you with complete payment solutions. Contact our team of experts today to learn more about how Card Connect Commerce can help you take your business to the next level!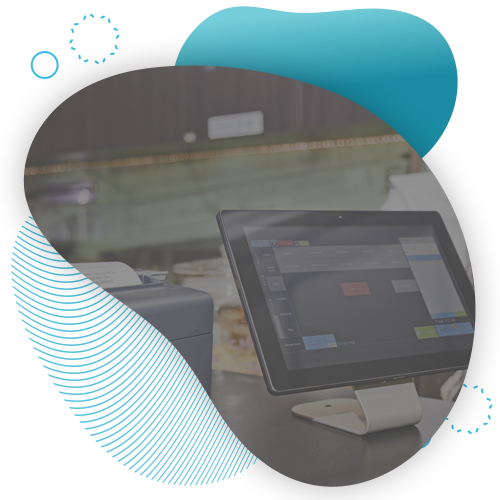 What Sets Card Connect Commerce Apart?
Card Connect Commerce stands out from the average payment processing company as we offer our expertise to businesses within a number of different industries. Our extensive knowledge of merchant services and thorough payment processing services allow you to equip your business with everything it needs to grow in the toughest of times. We are here to help you. Contact our team at Card Connect Commerce today to get started!