Merchant Services For Retail Shops
Card Connect Commerce Offers A Powerful Payment Processing Platform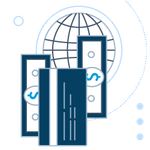 Take Payments Through Any Medium
A top-tier payment processing service is all about increasing efficiency, while delivering a quality customer experience. With Card Connect Commerce, your customers will have flexible payment options, including at the counter, over the phone, as well as through your online store. Taking payments has never been easier!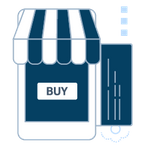 No-Hassle Integration With Your Existing System
Card Connect Commerce is dedicated to providing solutions that are user-friendly and cost-effective. Thanks to our simple software integration, you can enjoy an easy-to-use checkout platform while still enjoying any pre-negotiated rates you have with your existing payment processor.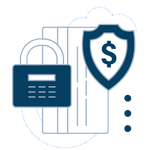 Protect Your Customers From Identity Theft
Failing to protect your customers' sensitive data is one of the most damaging things that can happen to your brand. Our payment processing systems are PCI-DSS compliant and encrypt all personally identifiable information, meaning you can rest assured that securely handling every transaction will always be a top priority.
More Than Just Your Run-of-the-Mill Point Of Sales System
At Card Connect Commerce, we are committed to providing out-of-the box payment solutions for your business. Our point of sale (POS) systems are designed to do much more than just take payments. In fact, you can run your entire business on our single smart POS. Everything from inventory alerts to processing refunds and exchanges, we make things easy and affordable.
Our merchant account services experts are dedicated to providing turnkey solutions that are custom tailored to your business' unique needs. When you receive your free quote, we'll also give you suggestions as to how our payment processing systems for retail stores can improve your business. We understand that owning a retail store, and managing in-house and online operations, isn't easy. That's why we're here to equip you with the tools you need to take your business to the next level. Simply click the button below to get started!
What Makes Our Payment Processing System So Powerful?
Running a tight retail ship can be the difference between small and big profits, or even staying in business! While accepting safe and secure payments is the backbone of any POS system, what if there was a way to use that system to streamline your entire store?
Card Connect Commerce is on a mission to elevate businesses to the next level by providing a robust POS system that allows you to optimize your inventory, close out sales quicker, and ultimately sell even more of your products while building great customer loyalty.
Here are just a few ways our merchant services can help you grow your retail store, both online and in person.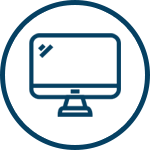 Payments & Exchanges Made Easy
As technology progresses, the amount of payment options customers utilize is expanding. Our POS systems not only take credit and debit cards, they also allow you to create gift cards and accept NFC payments like Apple Pay and Google Pay. We also process refunds lightning fast, and allow you the option of giving your customers store credit.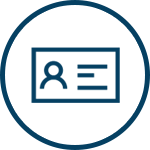 Keep Track Of Your Staff
If you reward your sales staff with commissions, our POS system makes it easy to track their sales numbers, as well as plan out their shifts based on what times or days are particularly busy. Additionally, you can set each member of your team up with unique login permissions that will control who can access financial information and other sensitive data.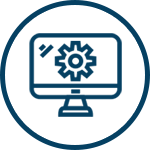 Full Control Over Your Inventory
Having your store consistently stocked with all your best-selling items is critical. Our POS system provides low-stock alerts, so you'll never miss a sale because you don't have the inventory. You'll also be able to create SKUs that allow you to easily track items and even add new inventory via our easy-to-use barcode scanner. The tedious task of inventory management will be a breeze!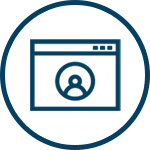 Increase Customer Loyalty & Feedback
When it comes to building your business, customer loyalty is one the key pillars to your success. Our payment processing system allows you to create and send targeted promotions and discounts in your customers' preferred method of communication. You can also create a rewards program that'll turn one-time customers into loyal buyers with repeat visits!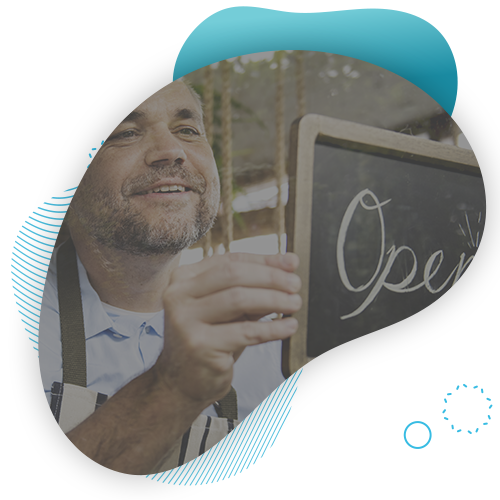 Why Partner With Card Connect Commerce?
When you choose your merchant services provider, it's important to work with a merchant services company that's dedicated to your success and brings the knowledge and technology to back it up. At Card Connect Commerce, we bring an immense amount of value to the table.
Here are just some of the ways we distinguish ourselves from the competition:
75+ Years Of Payment Processing Experience — Our team is made up of industry veterans who know the ins and outs of payment processing for every industry. You can rest assured you'll be equipped with all the payment process tools you need.

We Never Charge Monthly Fees — We believe that you should never have to pay a service you don't use. Only pay when actually using our merchant services and never worry about additional monthly fees getting tacked on.

Free Mobile App & Mobile Card Reader — Whether you want to take payments right outside your store, or hit the open road, consider our convenient mobile app and credit card reader as a gift to you.